Jump to Footer
Dr. Frederick "Fritz" Kissner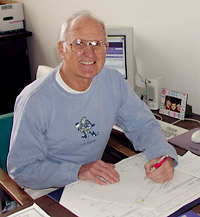 Professor Emeritus of Physics
I am returning to the Physics Department after eight years on the faculty in elementary education. I am also semi-retired and teach only during the fall semester. I originally came to SUNY Plattsburgh in 1975 in the environmental science program and transferred to the Physics Department in 1984. I have degrees in mechanical and electrical engineering as well as in physics, and served as the engineering 3+2 coordinator while in the Physics Department. I hope to be involved in the 3+2 program again. I have taught a variety of physics and engineering courses during my career both at SUNY Plattsburgh and other colleges. I also have 10 years of industrial experience in various engineering capacities.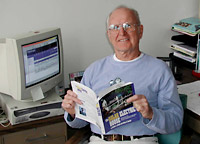 I enjoy teaching physics for both majors and non-majors, and I have resurrected a solar energy course. I am very laboratory and project-oriented, and believe in spending a lot of time with students, both academically and socially.
Education
Ph.D. Electrical Engineering, University of Connecticut 1975.
M.S. Physics, Trinity College 1076.
B.S. Mechanical Engineering, New Haven University 1965.
Attended M.I.T., Geology & Metallurgy, 1953-55, 1958-60 no degree.
Teaching Areas
Conceptual and general physics.
Solar and alternative energy.
Materials science.
Geophysics.
Research Areas
Science education.
Solar energy.