Jump to Footer
Lisa Bisso
---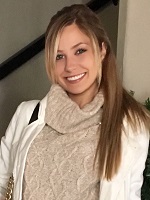 As a fairly recent graduate of SUNY Plattsburgh in pursuit of law school, I could not be happier that I chose to study philosophy. Initially, I was somewhat unaware of how my philosophy degree would benefit my future career path. However, with each class I took, I could see how it profoundly aided my life in every way.
Namely, the study of philosophy opened my eyes to new ways of thinking by encouraging me to think critically and construct logical and sound arguments. I was required to examine and absorb complex information, and then come to a well-reasoned opinion; all attributes that a successful lawyer must have. Further, the entire Philosophy Department at SUNY Plattsburgh helped me to become a more clear and persuasive writer — so much so that I became an English content tutor during my undergrad as well.
As I head to law school, I know these skills will continue to help me as they have in the past. Not only do philosophy majors receive the highest LSAT scores, but they are continuously accepted to law schools the most often of any major. I hope to soon be accepted to one of the top ten law schools in the country, and I truly owe it all to my philosophy degree.
Jil Facko, Class of 2010
---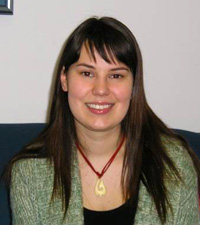 Jil Facko graduated with a philosophy degree in December 2010. She now works at Literacy Volunteers located in Hawkins Hall on the SUNY Plattsburgh campus.
Literacy Volunteers is an organization devoted to tutoring students and families with low literacy skills who live in our local community, at no cost to those who receive tutoring. Jil is in charge of training 30 volunteers, and ensures that the organization has the appropriate books, materials, and resources for these volunteers to use. We asked her recently whether or not her training in philosophy is useful in the job she has now. "Definitely. What I learned from taking philosophy classes was how to pay attention to details, and how to organize information for discussing philosophical ideas and writing about them. I'm now applying that attention to details in my job when I organize events and activities for volunteers to meet their particular needs."
We also wanted to know what advice Jil would pass on to students who are now enrolled in the philosophy curriculum, as well as those who are considering majoring in philosophy. "A lot of people have a stereotype of philosophy as a major that is for smart people who don't want to do anything. But that isn't necessarily so. Students in the program should actively look for places and settings to apply what they are learning in their classes. Philosophy is meaningful to a person when it is used. So try to combine philosophy with your other interests or projects that you feel passionate about."
Billy Davis, Class of 2011
---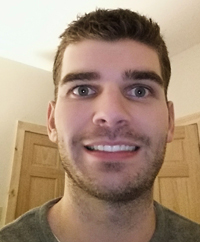 "Currently I work as a recruiter at ETS, a locally owned and operated staffing agency with 30 plus years history in the Plattsburgh area, as a server at Texas Roadhouse, and lastly (and most importantly) as a devoted father to my wonderful daughter, Lilyanna.
"As a recruiter my job is to match the talents of those looking for work with companies that are seeking quality employees. A common theme we hear from our clients is that workplace skills can be trained, what they seek are employees that are reliable, have integrity, and possess soft skills as well as other general skills and abilities. Studying philosophy is a great way to hone and refine highly sought after skills such as: the ability to break down complex ideas into simpler components, clearly and convincingly communicate those ideas, and imaginatively solve problems.
"The best aspect of studying philosophy is the positive impact it makes on all aspects of your life, not just your work life. Philosophy allows you to delve into issues of morality, explore ways in which to lead a balanced life, engage in the continual process of self-cultivation, and so much more!
"If you want to find out more about what philosophy can do for you or want to chat about my wonderful experience studying at Plattsburgh State send me an email ([email protected] or [email protected]). Cheers!"
Tom Winfield, Study Abroad Student from the UK, 2006–2007
---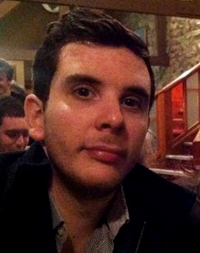 "During my year-abroad in Plattsburgh studying for my Film and American Studies B.A. I chose to enroll in philosophy courses for all of my free-choice modules. I had already begun to suspect that philosophy was the subject area I should have been studying all along, and my time at Plattsburgh cemented this suspicion: never before had my academic and personal interest been so stimulated as when reading and discussing the problems of philosophy (particularly the central question of the Eastern Philosophy module: "What am I?"). Upon completing my B.A. back in the U.K. I then went on to do a master's in philosophy at King's College London. This might not have been possible for me if I had not already used my time in the U.S. to take as many philosophy modules as possible (and then write my final dissertation on the philosophy of American Pragmatism). I then moved to Liverpool to undertake a Ph.D. in Philosophy and am currently entering my final year which will see me write up my thesis on personal identity (looking specifically at the relationship between consciousness and selfhood). I am also currently working within the Philosophy Department here at the University of Liverpool — I teach seminars in ethics, philosophy of mind and philosophy of religion and this coming semester I will be lecturing on personal identity and free will. It is fair to say that my time spent studying philosophy at Plattsburgh had a profound and beneficial effect on my life; both professionally and personally."
Dan Folts, Class of 2001
---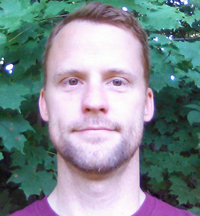 "Obviously reading philosophical texts is challenging. So, anything I had to read after undergrad philosophy courses (especially Nietzsche) was not as hard for me as it was for others. My master's degree, designed mostly for education majors, was pretty easy because I was conditioned to overcome the challenge of decoding language and argument in long works.
"As a high school English teacher, philosophy has given me a good deal of background knowledge that I am able to share with my students when it relates to the literature that we are reading. I am able to explain how Plato's allegory of the cave relates to dystopian literature. I can confidently discuss existentialism in a unit on Albert Camus and The Plague. In addition, with the adoption of the Common Core standards, high school is much more focused on analyzing arguments and constructing arguments. Aristotle, of course, is still highly relevant to discussions of rhetoric. Students also need to understand syllogisms so that their essays are logically sound.
"As a writer, I've been working on a novel for several years about the U.S.–Mexico border. I'm still not sure when it will be done. It really is a dramatization of ethical relativism. The main character's younger brother volunteered for a border watch group in order to subvert their activities and then disappeared. The older brother then went to the border to find him. To the border watch group, it is imperative to stop undocumented immigrants in order to save the nation from dangerous hordes of welfare moms. To the younger brother, who has not died or disappeared but become a human trafficker, it is important to help people cross safely because they are victims of the economic colonization of Mexico by U.S. corporations.
"More recently, I've been working on a series in the local newspaper that combines personal history, local history, and natural history. The Environmental Ethics course at SUNY Plattsburgh, and the reading of Aldo Leopold's A Sand County Almanac, really opened me up to the universal power of the local, to observing the seasons, and to my own connection to the land. Wild places, even ones along the Saranac River on campus, became sacred to me. I later discovered Wendell Berry and the pastoral has become as precious to me as the wild."
Egan L. Picken, Class of 2003
---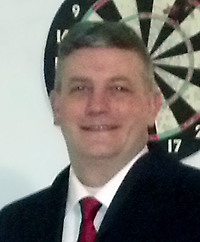 2003 B.A. Philosophy, SUNY College at Plattsburgh- Business, Psychology minors
2012 M.B.A. International Business, Frank G. Zarb School of Business at Hostra University
A Philosopher's Apology
I want to thank my alma mater for my progress through this winding stream of consciousness. Gracious enough to give a second chance, and daring me to go armed with a philosophy degree.
After six years post-graduation in Vail/Aspen Colorado skiing deep, deep, most excellently righteous powder I moved back east. The New York hustle dies hard, but we were also in the throngs of a minor economic downturn. Since it was a dearth of ethics on the part of high finance that caused this problem I decided that is where I should go help. The collective monetary pain stirred my slumber. It compelled me to act. I am a philosopher.
Nowadays, many call time in the mountains traveling the Wide West wasted career development time. Why work all your life to enjoy leisure precisely at an age you cannot? The retired have neither the physique nor energy to enjoy what the youth can still. Where is that logic?
To become more employable and infiltrate the old boys club I completed a M.B.A. in international finance at Hofstra University by 2012. My analytical chops were still quite strong; a residual from the first year of chemistry at SUNY Plattsburgh before later transitioning into philosophy.
But it was the presentation logical and cross-disciplinary nimbleness that really surprised my colleagues. They would puzzle over how a ski bum/bellman/stucco contractor came to know so many different subjects so intimately. I would reply simply, I'm a philosopher, I learned how to think-thinking.
The curriculum in most M.B.A. programs is very heavily based on group work and presentations where students must defend their recommendations. Clear thoughtful process-based reasoning and knowing when to break with consensus and when best not is important. This strategic thinking should not be confused with purely analytic thinking. This happens because business is not an autonomous process. It is game theory crossed with the art of war. Philosophic minds excel in this environment while systematic ones flounder. It was this ability to think clearly about these dueling problems of collective goals and individual opinion that was invaluable. It is the classic self-other duality with a dash of collective vs. individualistic systems. Philosophers debate this ad nauseum; most everyone else does not.
I dismiss assertions that time studying philosophy is a waste of time. It prepares one to tackle multiple angles of asymmetric problems and identify contingencies contained inside complex business decisions. We do not need more city dolls from the elite schools cozy buzzing around with the flies of the marketplace. We need thinkers. Politicians claim America needs more scientists, engineers and programmers. This ignores future opportunity may not have been dreamed up yet. The future is a moving target and following past modus operandi will not anticipate new opportunity. Philosophy is the ability to play chess in one's mind; not everyone sees these same conclusions.
I am not more employable post-M.B.A. My refusal to omit my past as an adventurer, entrepreneur and philosopher is suspect. Nonetheless it gave me courage to pursue alternative roads and understand a diverse world. Personal denial is an act of bad faith. And there is no more serious crime than to know one self and act against it. To be wealthy doing a miserable job is not success. It is enslavement.
One-in-of-himself, Egan L. Picken