Jump to Footer
Meagan Flynn
---
Adjuct Lecturer of Music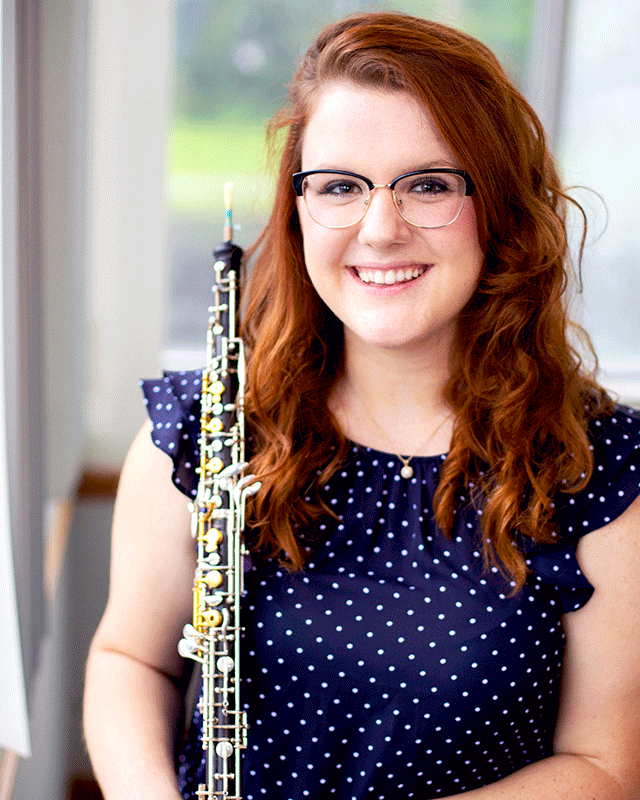 Meagan Flynn, hailing from Poughkeepsie, NY, is studying Music Performance at the Crane School of Music. She currently studies with Dr. Anna Hendrickson, and has previously studied with Dr. Joel Evans and Keve Wilson. As a fourth year student she regularly performs with the
Orchestra of Northern New York, Crane Symphony Orchestra, and the Crane Wind Ensemble.
She has also performed with the Woodstock Chamber Orchestra, Northern Dutchess Symphony, and the Northern Symphonic Winds. She has recently collaborated with many chamber ensembles including Windscape, and performed in masterclasses for Randall Ellis, Anna Petersen, and Dr. Nancy Ambrose King. Meagan Flynn is an alumnus of the Eastern Music Festival.