Jump to Footer
Dr. Richard Spindler
---
Assistant Professor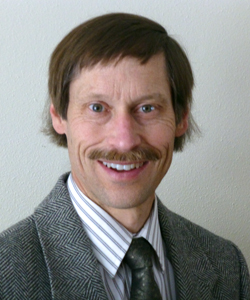 My passion in teaching is promoting active learning environments for students (instead of lectures) both in and out of the classroom. Not only is this supported in the education research as being the most effective for learning, but it is more fun! Students work together in teams on activities and, when possible, on projects that illustrate how mathematics is often used.
I have been on the faculty at SUNY Plattsburgh since August, 2016. Prior to that, I have taught at the University of Wisconsin–Eau Claire, Johns Hopkins University Center for Talented Youth Online, Bemidji State University, Vermont Common School, and in summer Gifted/Talented programs. I have held a variety of jobs prior to teaching in electrical engineering or as a computer programmer/data manager. These were for a diverse set of organizations including AT&T Bell Labs, the Wisconsin Department of Natural Resources, the Wisconsin Department of Health, the Vermont Department of Health, and briefly a small amount of database consulting work.
Personally, I love being active and outdoors. I regularly hike, snowshoe, and ski in the north country and especially enjoy the high peaks of the Adirondacks. For a more relaxing outing, I actively bird watch also. Being involved in the community is important also. Hence, I have served on a school board including as its president, administered math circles for students and teachers, and participated in many other community activities.
I very much enjoy working with students on undergraduate research projects — contact me if you are interested!
In addition, I encourage students to participate in several applied mathematics contests each year, so contact me about those also!
Education
Ph.D. Mathematics. University of Vermont, May, 2005
M.S. Mathematics. University of Wisconsin-Milwaukee, May, 1990
M.S. Electrical Engineering. University of Michigan-Ann Arbor, Aug, 1987
B.S. Electrical Engineering. University of Wisconsin-Madison, Dec, 1985
Research Areas
My research interests focus primarily on mathematical applications, often, though not exclusively, related to differential equations, dynamical systems, and stochastic systems, as well as mathematical education.