Jump to Footer
Dr. Brion White
---
Visiting Professor of Communications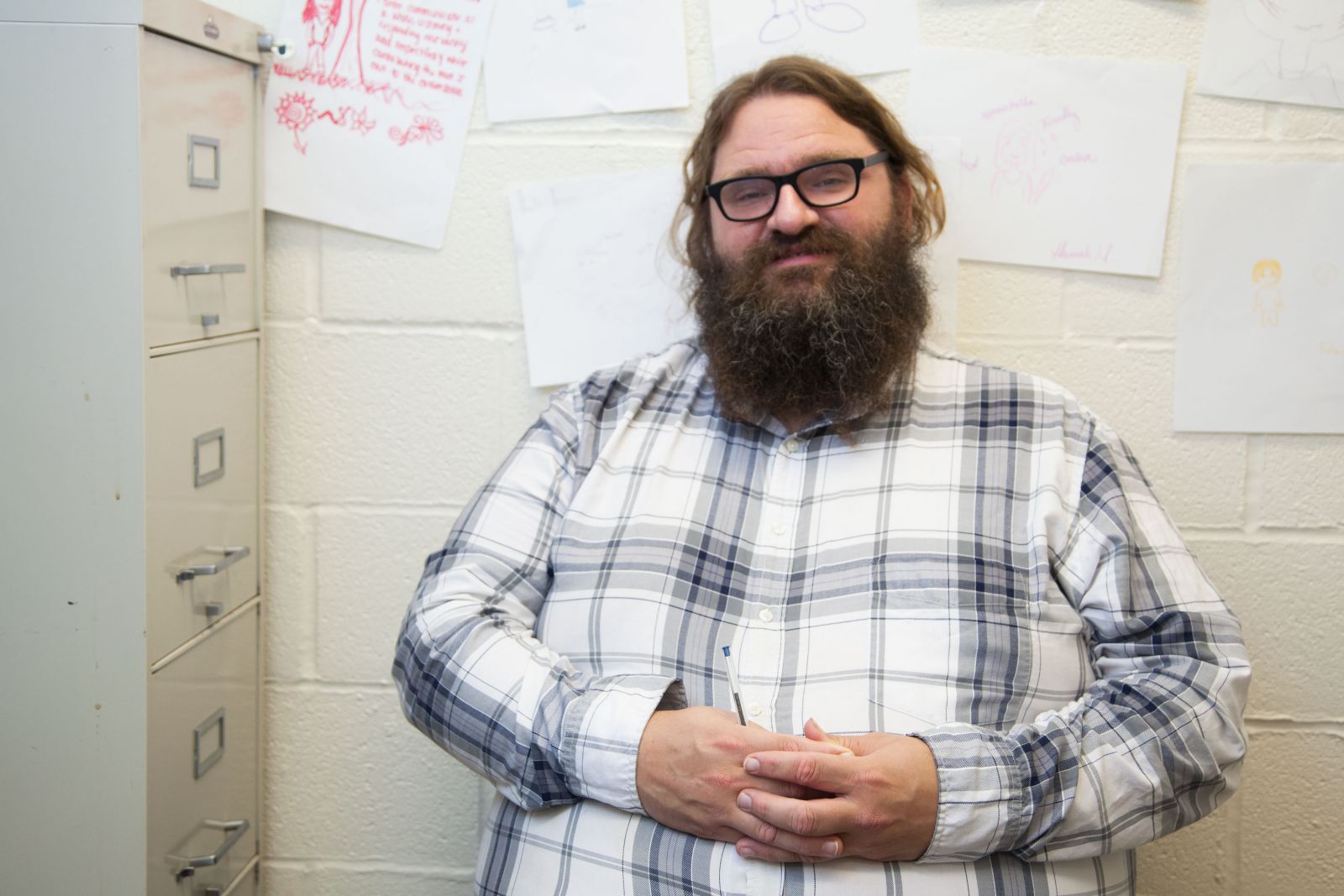 Brion is currently a visiting professor in the Department of Communications Studies at SUNY Plattsburgh. He worked as an instructor of communication studies at Bloomsburg University, focusing primarily on public speaking, small group and interpersonal communication. He earned his PhD in Media and Communication Studies. His dissertation focused on U.S corporate media accounts of drone strikes during the Obama administration and how that coverage contrasted with alternative media accounts. He mostly teaches courses that focus on communication theory, the rhetorical tradition, persuasion, interpersonal communication and public speaking.
Besides teaching, Brion frequently works on projects that address rhetorical advancements of the peace movement and critiques of militarism in both news and popular media. In the last year, Brion has published two papers: one paper in the Journal of Media and Cultural Studies, focusing on PTSD and Boardwalk Empire. The other paper depicted CODEPINK, a women's peace advocacy group and their work against U.S. drone strikes. Currently, Brion continues a research project on the 50th anniversary of Dr. Martin Luther King's, "Beyond Vietnam" speech and another project on drone strikes during the Trump administration. Brion has presented his work on conferences such as the National Communication Association and the Eastern States Communication Association.
Brion has worked in grass roots organizing and with not for profit groups on issues ranging from prison violence, community organizing and access to healthcare for all. In his free time, Brion enjoys the outdoors, eating soup and sitting on a chair, looking at a body of water and reading a book that details the impact of artificial desires in capitalistic systems.
Education
Ph.D. Communication, Bowling Green State University, Bowling Green, Ohio 2015 Dissertation Title: "Killing in Silence: Alternative and Mainstream Media Coverage of U.S. Drone Strikes."
M.A., Communication, Washington State University, Pullman, WA 2008
B.A., Communication (Cum Laude), St. Bonaventure University, Olean, New York, 2004