Jump to Footer
Marketing Staff
---
Marketing is located on the 8th floor of the Kehoe Administrative Building in Suite 815. Regular office hours are Monday through Friday, 8 a.m. to 4:30 p.m.
Catherine Keleher, Director of Marketing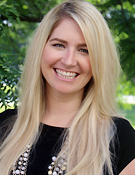 Office: Kehoe 811 Phone: 518-564-4049 Email: [email protected]
Catherine studied history at SUNY Albany. She oversees the marketing team and is responsible for advertising, marketing and branding of SUNY Plattsburgh.
Need help? Catherine can help create marketing plans, advertising strategies and provide valuable research and best practices in these areas.
Sarah Cunningham, Web Editor for Academics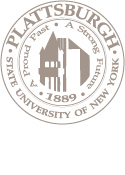 Office: Kehoe 810 Phone: 518-564-3978 Email: [email protected]
Sarah studied fine arts with a concentration in painting at the College for Creative Studies and received a Master of Arts in liberal studies with a concentration in administration and leadership from SUNY Plattsburgh. Sarah manages websites for the academic programs, centers, advising and institutes at SUNY Plattsburgh.
Need help? Sarah can work with you to create the best user experience for your visitors and structure your information so it is easily understood. She provides editing services as well as comprehensive data and research-driven analyses of academic websites.
Felicia Krieg, Marketing Coordinator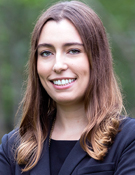 Office: Kehoe 817 Phone: 518-564-3624 Email: [email protected]
Felicia studied English literature and journalism at SUNY Plattsburgh. She manages and generates content for institutional and admissions social media platforms and writes content for student recruitment marketing campaigns.
Need help? Felicia can help advise you on social media and marketing best practices, strategy and content creation.
Daniel J.S. Lewis, Web Operations Manager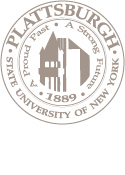 Office: Kehoe 813 Phone: 518-564-3977 Email: [email protected]
Dan studied history at Buffalo State College. He manages non-academic recruitment-related websites, including admissions, student life, financial aid, enrolled student content and other key areas.
Need help? Dan can help build effective, fully-accessible webpages, develop powerful content that meets the needs of your audiences, and assess how well your pages are performing.
Zoe Tyler, Graphic Designer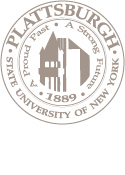 Office: Kehoe 816 Phone: 518-564-2217 Email: [email protected]
Zoe is a SUNY Plattsburgh alumna and studied graphic design. She designs recruitment and enrollment materials for the college, while creating and maintaining a cohesive SUNY Plattsburgh brand.
Need help? Zoe can help you find logos, with branding questions, create design materials and provide design support.