Jump to Footer
A Message from the Vice President for Administration & Finance
---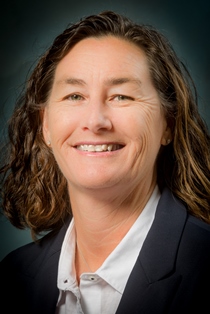 Colleagues,
It has been over a year since I was given the opportunity to join the SUNY Plattsburgh community as the Vice President for Administration and Finance. This past year has been a period of growth and renewal within the Administration and Finance Division.
We have come together as a division to formulate a new strategic plan - our first in nearly 20 years as a division. We have developed a multi-year financial stability plan that charts a course to a strong financial future. We completed important capital projects to ensure that our facilities will continue to meet the evolving needs of our campus community. We have supported vital initiatives to make our campus a welcoming and inclusive community for all people.
These highlights and more are outlined in our 2017-18 Annual Report. Please take a few minutes and read about our accomplishments as a division. We have much to be proud of and I look forward to seeing what we can accomplish working together with common purpose in the year to come.
Finally, it was great meeting many of you at our 2018 Summer Retreat and Picnic. I hope you enjoyed the opportunity to learn about our strategic initiatives, get to know your colleagues within the division, and have some fun at the same time. Our accomplishments are not the work of a few; they are the result of many dedicated staff within the Administration & Finance Division. Thank you for all that you do throughout the year to make the transformative learning environment at SUNY Plattsburgh possible.
Sincerely,
Josee