Jump to Footer
About the Financial Stability Plan
---
Fall 2018 Update
In October 2018, Vice President Larochelle presented an update on the financial stability plan in a series of community gatherings. Notable highlights from the presentation include:
Fiscal Year 2017/18 billed tuition revenue exceeded budget by over $1 million.
Fiscal Year 2017/18 total campus spending was $6.1M less than budgeted.
Permanent expenditure reductions of $1.7M in fiscal year 2018/19 were achieved.
The targeted permanent expenditure reductions for FY19/20, 20/21, & 21/22 are $1.4M, $600,000, & $450,000 respectively.
Revenue Generation and Cost Savings and Efficiencies ideas are being implemented. If fully implemented, the total value of the ideas that have already been identified would be an additional $76,822 annually.
If you were not able to attend, we encourage you to review the Fall 2018 Financial Stability Plan Update Presentation and to contact us with any questions.
Spring 2018 Update
In March 2018, Vice President Larochelle presented the revised Financial Stability Plan for Fiscal Year (FY) 2017-18 through FY 2021-22. Highlights from the presentation include the following: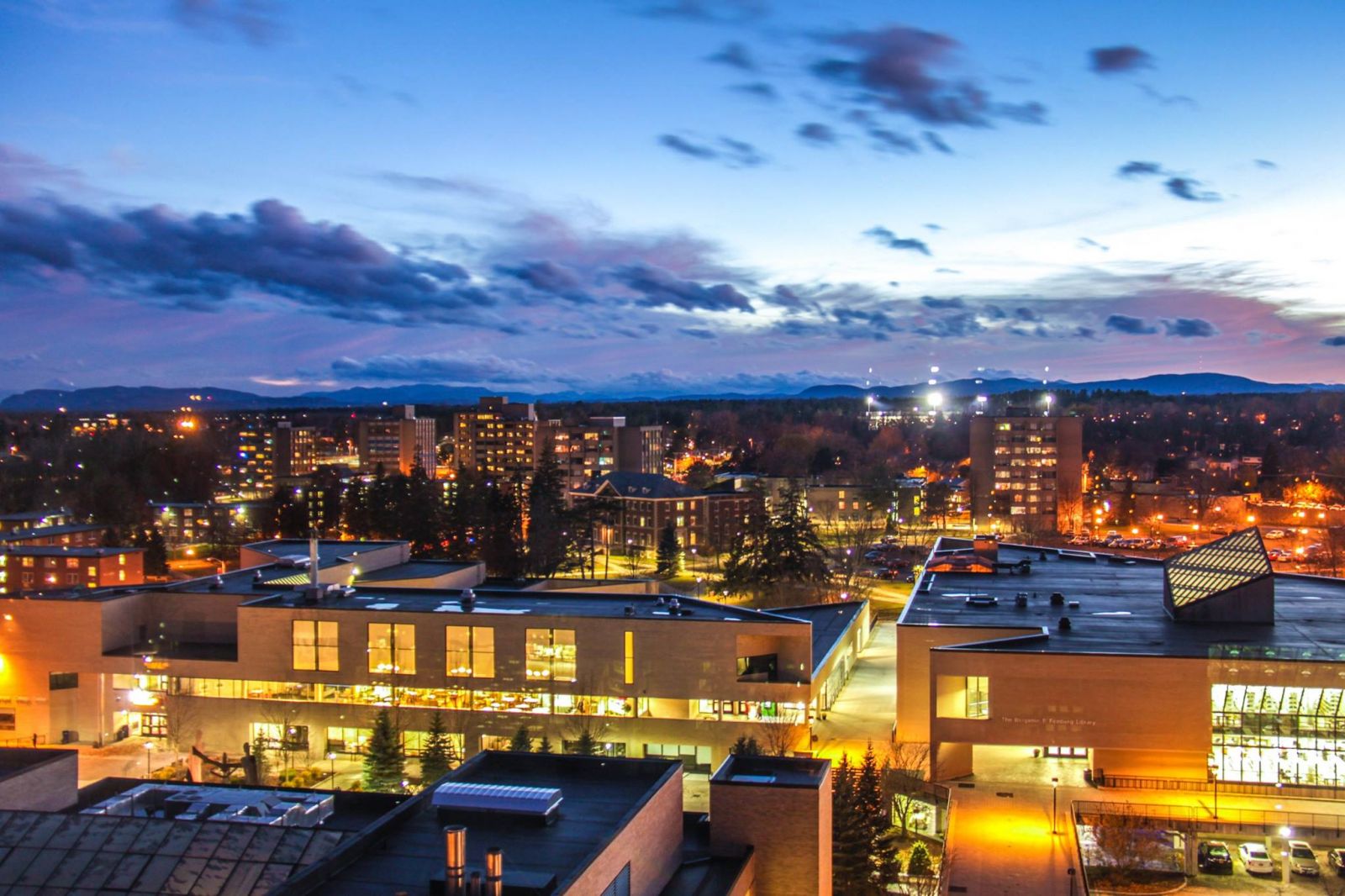 Fall 2017 enrollment exceeded the goal by 3%, which results in increase tuition revenue.
There was no change in the expected temporary salary reductions, however cuts in permanent salaries will extend into FY 2021-22.
Permanent Salary and Expense reductions totaled $662,000 in FY 2017-18 and $1.5 million in FY 2018-19.
The structural deficit in FY 2021-22 increases from $2 million to $4.2 million due to the elimination of the expected 10% reduction in scholarship offerings. We are working towards a balanced budget by FY 2021-22 through cost savings and efficiency and revenue generations committees.
The New York State budget was passed on March 30, 2018. The highlights as related to SUNY Plattsburgh are as follows:
No increase in State funding.
EOP and SBDC funding is kept at the current FY 2017-18 level with no reductions.
$18 million for Performance Improvement Plan is kept at the current FY 2017-18 level
$4 million for OER SUNY funding.
Fall 2017 Financial Stability Plan Highlights
In September 2017, the President's Cabinet approved a budget plan for FY 2017-18 through 2021-22. The goal of this plan is to ensure that the College reaches a stable financial position by FY 2021-22. Details of this plan can be found below.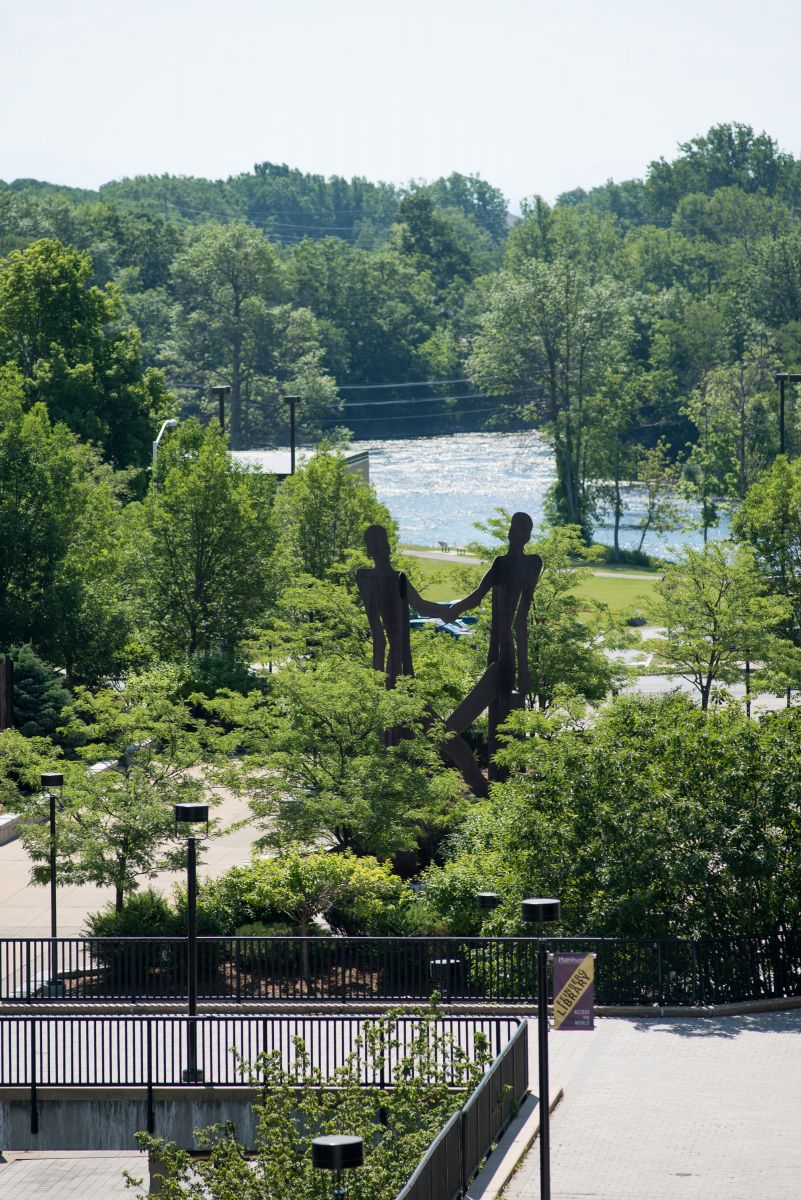 Like many other institutions of higher education, SUNY Plattsburgh's enrollment has been declining in recent years. Between FY 2013-14 and FY 2016-17, the College saw an 8.6% decrease in the number of students enrolled.
The amount of funding from state appropriations continues to decrease. Student tuition and fees remains our primary source of revenue.
Enrollment is not projected to grow for the next five years. We plan to enroll approximately, 5,500 students annually through FY 2021-22.
Declining revenue means that the College has a structural deficit (the difference between revenue and expenses). The deficit has grown significant in the past two years at a rate that cannot be sustained. For FY 2017-2018, the deficit is $8.4 million dollars. The following have contributed to this growth:

Unfunded contractual salary increases
Increases in scholarship offerings
Increases in utility costs

Our Financial Stability Plan will help us to close this gap by cutting expenditures in a way that aligns with our values as a community and adheres to certain guiding principles.
Expenditures will be cut through a combination of permanent and temporary salary savings, reducing institutional scholarships, and decreasing OTPS (non-personnel) expenditures.
The plan does not include retrenchments of current positions. However, some positions may be left vacant for a longer period, may not be filled (either permanently or on a temporary basis), and some term positions may not be renewed. All positions will be thoroughly reviewed by President's Cabinet.
The College encourages members of our community to share ideas for cutting costs and generating revenue. We know that there are many great ideas in our community and we want to hear from you!
By FY 2021-22, the College can achieve financial stability!
There is no doubt that the path ahead will includes some challenges. We will need to engage with each and have hard conversations about our future. But, the College has been through challenging times before and we have risen to these challenge and forged a stronger future. Together, we can ensure that SUNY Plattsburgh's future remains, in the words of Professor Emeritus Doug Skopp, "Bright with Promise" well into the future.
Want to Know More?
We encourage you to take the following steps: