Jump to Footer
Divisional News & Updates
---
Check back often for the latest information from across the division.
Campus Budget Update Open Forums
---
Zoom links for both meetings will be sent to the campus the day before the meeting occurs.
Nominations Are Open
---
Travel & Procurement Training
---
Accounts payable and purchasing are hosting training sessions on campus purchasing and travel on the following dates and times:
Wednesday, February 12 from 2–3 p.m. in the Cardinal Lounge
Thursday, February 13 from 10–11 p.m. in the Cardinal Lounge
Friday, February 14 from 9–10 p.m. in the Alumni Conference Room
These trainings are designed for campus personnel making state-funded purchases or engaging in state-sponsored travel and provide an overview of purchasing and travel, recent changes to our programs to save money and improve efficiency, and resources we have developed to assist our community.
Go to the events calendar.
Were you unable to attend the trainings? Review the PowerPoint Presentation here.
ReADY Request is Live
---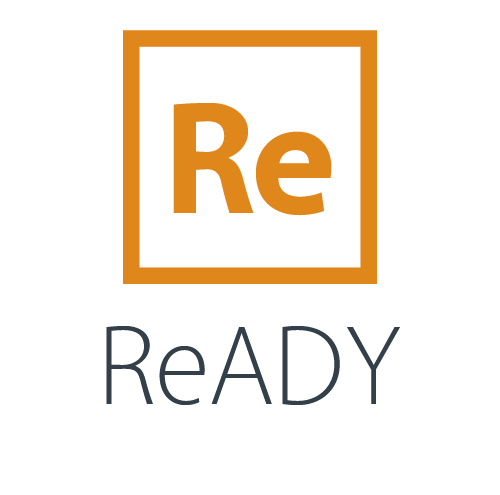 Jan . 13, 2020 — ReADY Request will replace our current process of emailing Maintenance and Operations to submit a work order. This new system offers a variety of benefits and efficiencies to our campus, which includes:
User-friendly interface for submitting work orders
Updates on the status of a work order
Direct communication throughout the duration of the work order
New Executive Director Named
---
Jan. 2, 2020 — Dana Kellerman has been named executive director of College Auxiliary Services. Dana's last position was chief operating officer and chief human resources officer at Adirondack Health based in Saranac Lake. In that role she was responsible for day-to-day operations and oversight of revenue generating auxiliary departments and clinical services for the campuses that make up the diverse health system.
She earned a bachelor's degree in general science/organization behavior from St. Joseph College in Standish, Maine; and a graduate certificate in human resources and labor relations from Cornell University. She is currently completing her M.B.A. through Capella University. Dana is active in a range of volunteer and community organizations ranging from Guiding Eyes for the Blind to the Olympic Regional Development Authority.
She succeeds Wayne Duprey, who retired in December after leading CAS since 2001. I want to thank Wayne for his long-standing dedication and time-tested leadership of this important component of college operations. He has been a critical part of our joint success and we will miss his contribution to campus life.
Purchasing Process Improvements
---
Jan. 1, 2020 — The following cost savings and efficiencies changes are in effect:
The college will now permit charges up to $5,000 on procurement cards.
The college has instituted new approval thresholds for purchase requisitions above $5,000.
Fully approved requisitions will now be required when submitting contracts for review or requesting a major bid (RFP/IFB)
Read more about purchasing team updates.
ReADY For Work Orders
---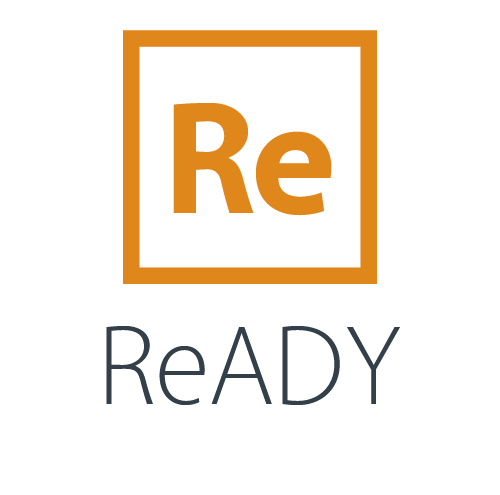 Nov. 8, 2019 — We will be implementing ReADY Request on Jan. 6, 2020. We are in the process of implementing ReADY Request, an online integrated Work Management System. Not only will you be able to request a work order quickly, you will be able to monitor and communicate with technicians while it is in progress. Learn more about ReADY Request.
Communication Guide Released
---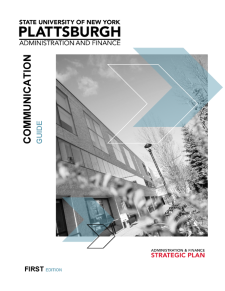 Oct. 9, 2019 — The Communication Team is pleased to share the first edition of the Communication Guide. Content was chosen based on current campus policies and industry best practices. This guide is the first step in providing resources to improve our communication with each other, as a division, and as a campus. Read the Guide.
Official Summer Retreat Details
---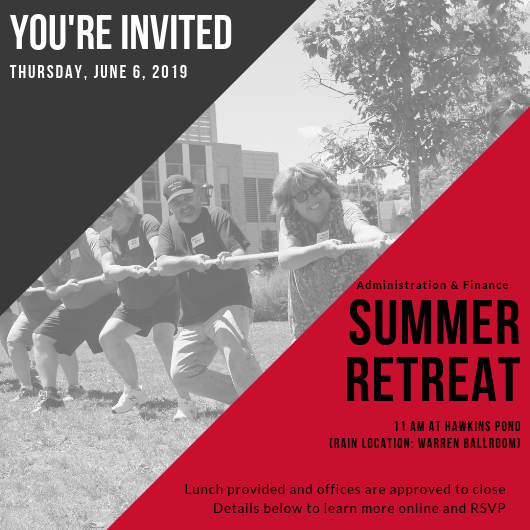 April 8, 2019 — The Morale and Teambuilding Team released official details for the Administration and Finance Summer Retreat. We can't wait to see you there! Learn More About the Summer Retreat.
Campus Tours Continue
---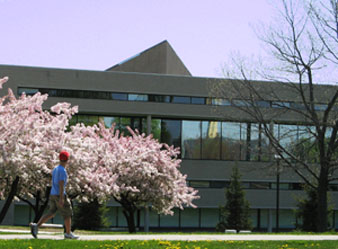 April 5, 2019 — The Retention and Development Team is pleased to announce new tour dates! Tours will bring employees through many academic and administrative buildings and introduce them to various services on campus. New or current employees can take advantage of this initiative.
Spring Division Meetings
---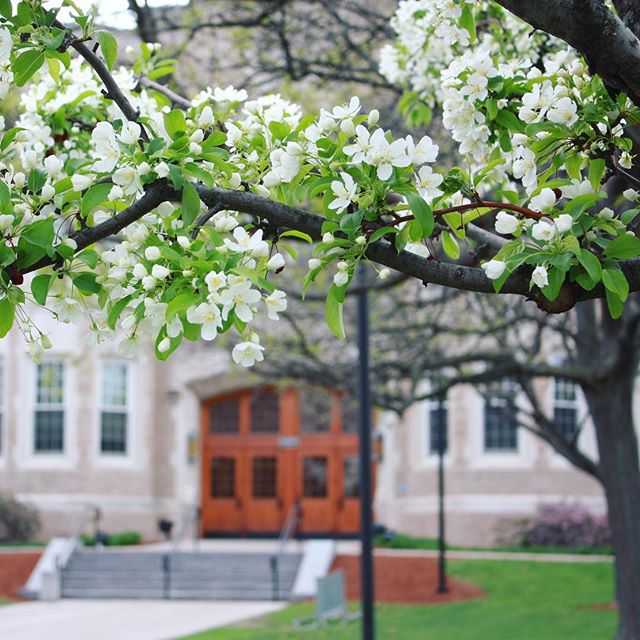 March 11, 2019 — We gathered together to learn about important upcoming divisional events and initiatives, provided an update on major capital and construction projects, and shared information on the achievements from our 2018–2019 Strategic Plan. Read more.
Nominations Are Open
---
Save the Date
---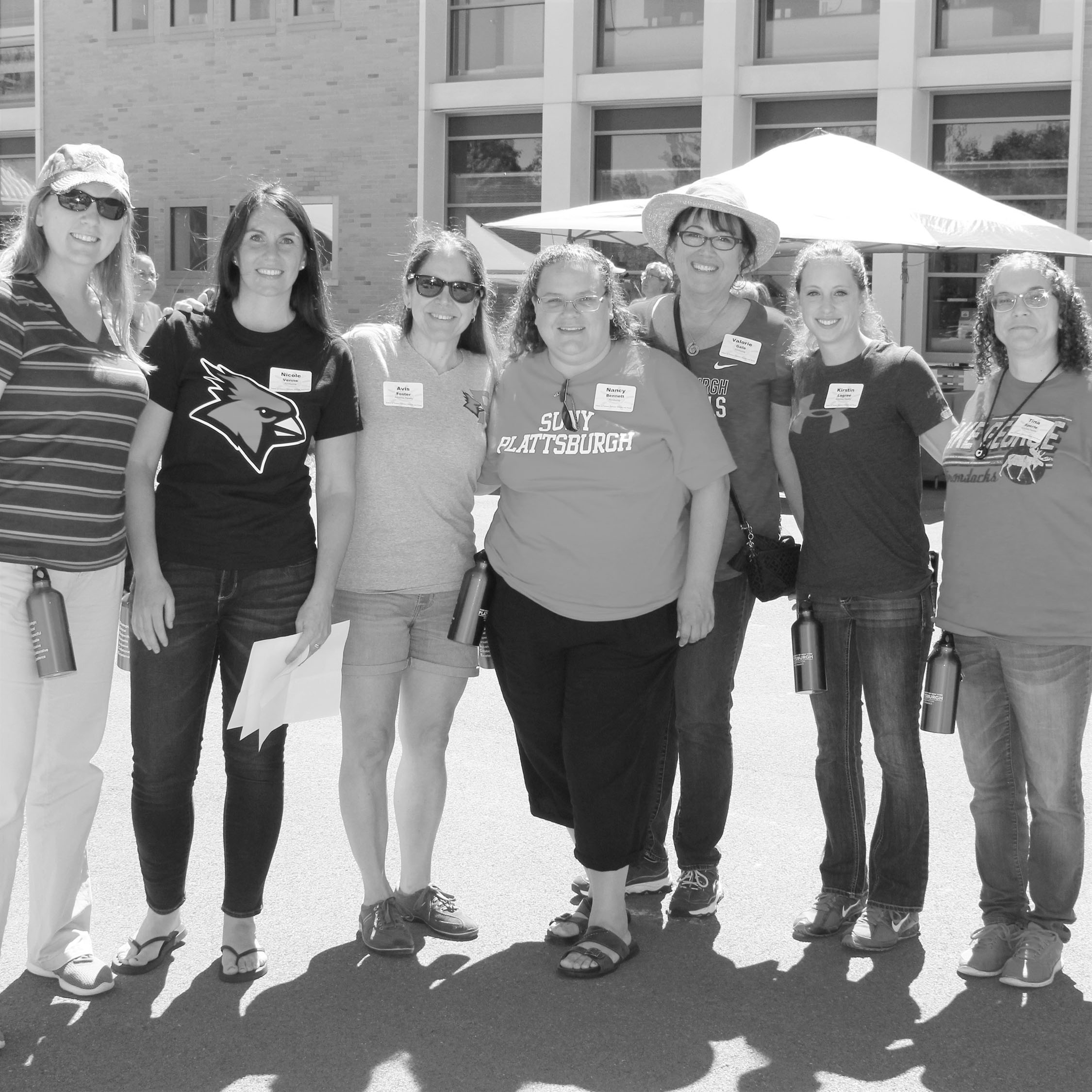 Jan. 17, 2019 — The 2019 Administration & Finance Picnic and Retreat will be held on Thursday, June 6, 2019. Be on the lookout for official details. Great food, games, and company will be returning this year!
Web Page Redesign Project
---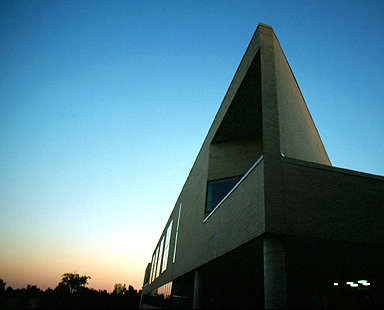 Dec. 20, 2018 — Work is underway with redesigning our division's web pages. Our new structure will highlight our services and focus on the collaboration of our team to provide them to the campus community.
Members of the Communication Team and division web editors will be reaching out to content owners for the next several months to complete this project by our July 1 launch date. Learn more.