Jump to Footer
Divisional News and Updates
---
Check back often for the latest information from across the division.
ReADY For Work Orders
Nov. 8, 2019- We will be implementing ReADY Request on Jan. 6, 2020. We are in the process of implementing ReADY Request, an online integrated Work Management System. Not only will you be able to request a work order quickly, you will be able to monitor and communicate with technicians while it is in progress.
LEARN MORE ABOUT READY REQUEST
---
Communication Guide Released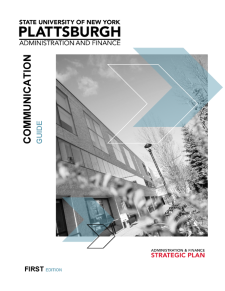 Oct. 9, 2019 - The Communication Team is pleased to share the first edition of the Communication Guide. Content was chosen based on current campus policies and industry best practices. This guide is the first step in providing resources to improve our communication with each other, as a division, and as a campus.
---
Official Summer Retreat Details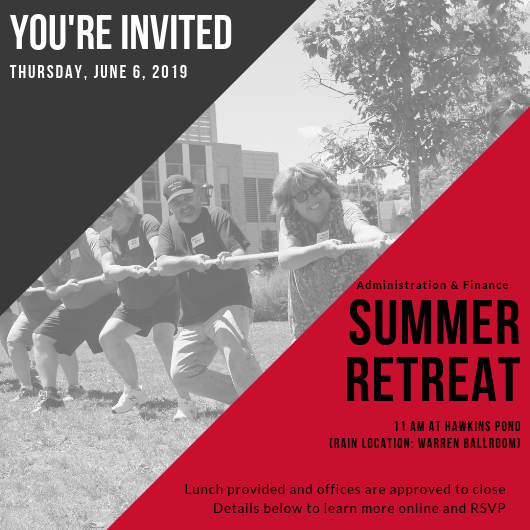 April 8, 2019 - The Morale and Teambuilding Team released official details for the Administration and Finance Summer Retreat. We can't wait to see you there!
Learn More About the Summer Retreat
---
Campus Tours Continue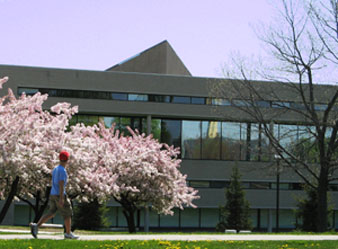 April 5, 2019 - The Retention and Development Team is pleased to announce new tour dates! Tours will bring employees through many academic and administrative buildings and introduce them to various services on campus. New or current employees can take advantage of this initiative.
---
Spring Division Meetings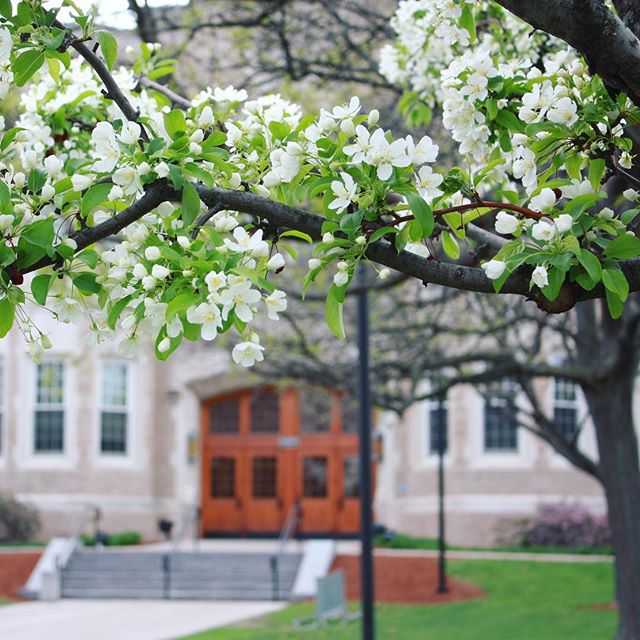 March 11, 2019 - We gathered together to learn about important upcoming divisional events and initiatives, provided an update on major capital and construction projects, and shared information on the achievements from our 2018-2019 Strategic Plan.
---
Nominations Are Open
Jan. 18, 2019 - Developed by the Morale & Team Building Committee, the Service Awards are designed to recognize A&F and CAS employees who provide outstanding contributions to the campus community and through their efforts, most clearly embody the values of our division and our commitment to institutional service. Nominations are open until March 15, 2019.
---
Save the Date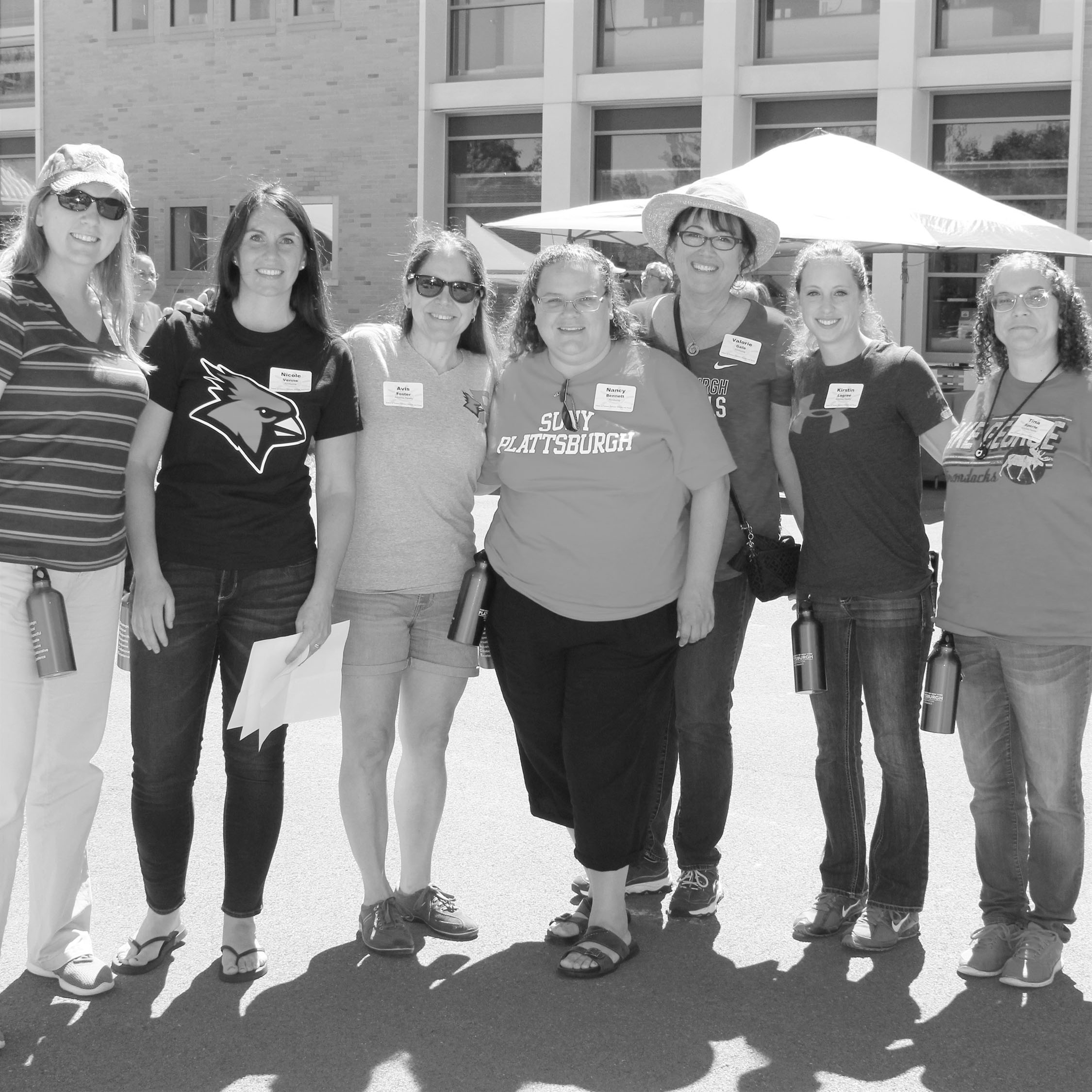 Jan. 17, 2019 - The 2019 Administration & Finance Picnic and Retreat will be held on Thursday, June 6, 2019. Be on the lookout for official details. Great food, games, and company will be returning this year!
---
Webpage Redesign Project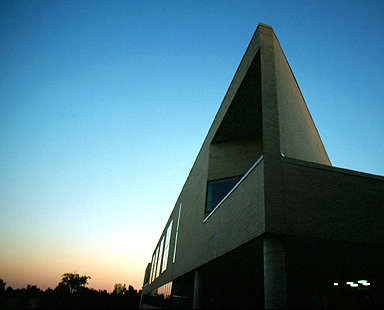 Dec. 20, 2018- Work is underway with redesigning our division's webpages. Our new structure will highlight our services and focus on the collaboration of our team to provide them to the campus community.
Members of the Communication Team and division web editors will be reaching out to content owners for the next several months to complete this project by our July 1 launch date.
---