Jump to Footer
North Country Public Radio set up a storytelling booth at SUNY Plattsburgh in February 2017 as an experiment.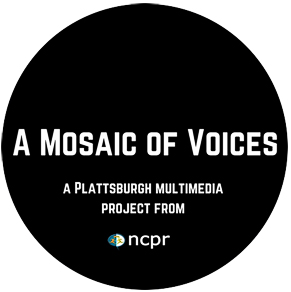 Using StoryCorps as a model, we offered people a quiet place to record intimate conversations with a friend, colleague or stranger. Participants interviewed each other about their identities, personal battles, and experiences living in the North Country.
This project was part of SUNY Plattsburgh's Diversity Week. The participants were students, faculty, staff and community members. The goals were to surprise one another and cultivate empathy.
People were also asked to recall a time when they were brave.